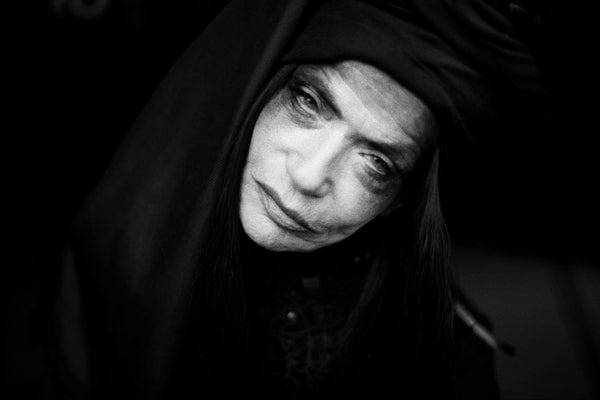 FLEISCHMANN
MOCKRIDGE - PERBANDT - MARQUARDT
FLEISCHMANN is a collaboration between
Nicholas Mockridge, Esther Perbandt and Sven Marquardt
for creating a series of scenes with film and theater legend Volker Spengler.

Spengler attained international renown with his impersonation of the transsexual Elvira Weishaupt in Rainer Werner Fassbinder's "In a Year with 13 Moons," which also turned him into an LGBTQ icon. Director Mockridge studied Spengler's life work and developed the scenery, fashion designer Perbandt created 15 costumes for the production, and Marquardt devised the image composition and lighting.
OPENING:
Thursday 26 August 2021 // 6:00 pm
We adhere to the corona rules.
Admission only with complete vaccination,
negative corona test or proof of recovery.

Masks are compulsory in the exhibition rooms.
"Fleischmann is the immortalisation of an unrepeatable moment, remembered as Volker Spengler's last sigh in Berlin at the beginning of the 21st century." - Max Dax