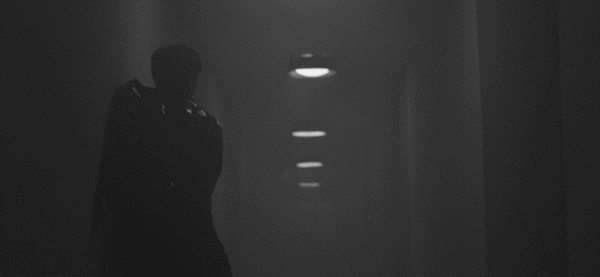 AN ELECTRIFYING MATCH OF TWO POWERFUL WOMEN,
WHO DARE TO THINK DIFFERENTLY.
When I first received the request of a cooperation with Emily D'Angelo, I had no idea how much power there is behind this amazing young lady. I am always interested in combining high culture and subculture in my work and in Menem's environment. So I researched her. Most of what you find is anchored in the classical traditional music world of opera singing. But then I came across a video of her performing with her short black hair, dressed in a very traditional classical music scenario in a black men's jacket, old black jeans and her registered Dr Martens. This piqued my interest and we arranged to go for a walk in Volkspark Friedrichshain, even though it was deep winter and cold as fuck. But it was the peak of Corona and there was no other way to meet.
A short walk turned into two extremely entertaining hours with several teas to go so hands didn't completely freeze and great conversations about music and same interests. She is also very much about women empowerment and her music is inspired by Hildegard von Bingen.
Almost a year later and exactly today, on 08.10.2021 Emily D'Angelo listens to her first album "enargeia" on the classical music label "Deutsche Grammophon", the oldest music label in the world (1898). An accolade for Emily D'Angelo, but also no wonder, because every time you listen to her album I get goose bumps. Since we met, Emily D'Angelo has dressed in Esther Perbandt for every photo shoot or video shoot and it makes me proud to see such a strong young woman embodying my brand.
Thank you Emily!
Concept, character and cool – Emily D'Angelo's debut album on Deutsche Grammophon encompasses everything that comes so naturally to this young Canadian vocalist. Her chosen title for this thoughtfully curated sonic journey comes from Hellenistic rhetoric and sums up the essence of the album: enargeia – in the artist's own words – "a description so vivid it seems to conjure its subject into existence". D'Angelo has chosen music from the 12th and 21st centuries written by Hildegard von Bingen, Hildur Guðnadóttir, Missy Mazzoli and Sarah Kirkland Snider – several of whose works are presented in brand-new chamber/electronic arrangements. "Each track is born out of the previous," explains the singer, "as the listener is guided through a progres­sion, a cohesive and exploratory listening experience." The album will be released on 8 October 2021.
The Lotus Eaters

composition: @sarahkirklandsnider
direction: @sonja_mueller_photo
styling: @estherperbandt
set design: @sitajoon
choreography & set design assistant: @frankwillens
editing: @charlotvanh
hair & makeup: @the_baligans
first AD: @franochi
first AC: @borlando_hipp
lighting: @andreas.reuther by help: Evan Mueller

Deutsche Grammophon: @dgclassics